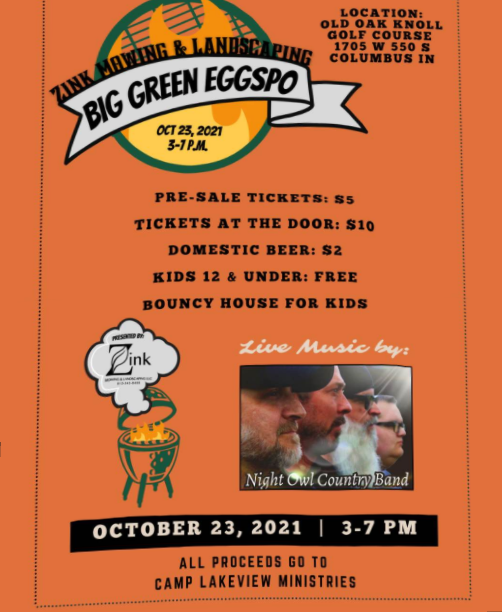 ---
October 23rd, 2021 I 3-7 PM
Tickets: $10 at the door ($5 pre-sale)
Columbus, IN (Old Oak Knoll Golf Course, 1705 W 550 S)
CASH ONLY EVENT
---
Head to Columbus on October 23rd for an afternoon and evening of absolutely incredible food, drinks, live music, and fun for all ages. Best of all, all proceeds from this event go to support Lakeview Ministries!
---
Purchase Tickets
This fundraiser is limited to 250 people, so buy your tickets early to reserve your spot! Pre-sale tickets can be purchased at the following locations:
Pre-sale ends Friday, October 15th. Remaining tickets will be sold at the door of the event.
---
Grilling Competition
10 teams will be putting their grilling skills to the test on their Big Green Eggs for the title of "Most Delicious Food". And you get to be the judge! Your ticket allows you to eat as much food as you want from every single team, so make sure to come hungry.
The menu for the event includes: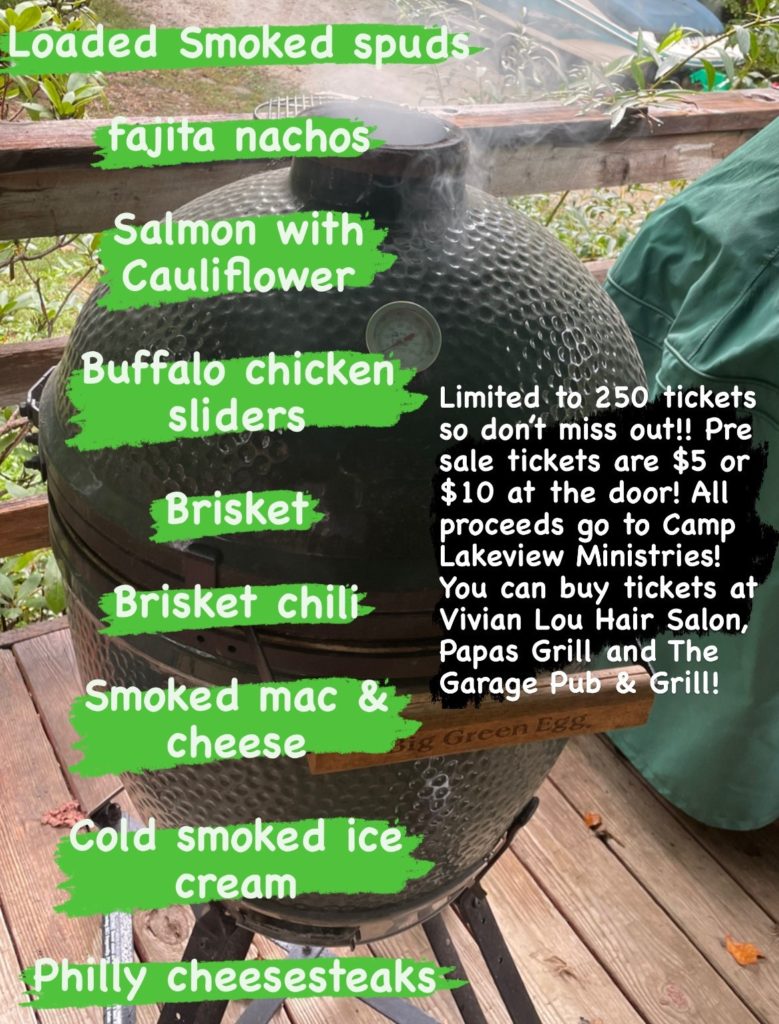 Throw a tip towards the team you feel has cooked up the most delicious grub, because tips from this event get donated to camp too!
---
Live Music from Local Legend Night Owl Country Band
Night Owl Country Band is providing live music for this event. One of Indiana's premiere country bands, Night Owl has played at the Grand Ole Opry, won the 2019 International Singer Songwriter Award for Band of the Year, and brings their high energy musical talent wherever they go.
Check out some of their songs below:
---
Fun for the Whole Family
In addition to the incredible food and live music, there will also be Bouncy Houses set up for the kids to enjoy. This is a great event to bring the whole family to!
---
Zink Mowing & Landscaping
A huge thank you to Zink Mowing & Landscaping for presenting this event. If you're in the Columbus area, make sure to check them out for all your yard care needs!