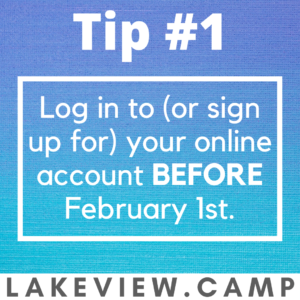 This way you can make sure that you remember your log in information, and make sure all your information is up to date and correct.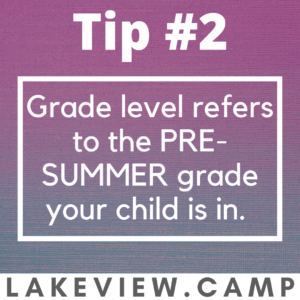 This is one of our most commonly asked question.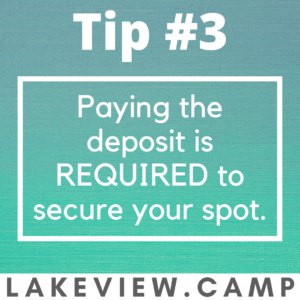 Once you finish enrolling your camper in a program, you will be given the option to add another session for that camper, add a new camper, or go back to your dashboard. To complete the registration, you must go back to your dashboard and choose "Make a Payment". Remember, YOU HAVE NOT REGISTERED IF YOU HAVE NOT PAID!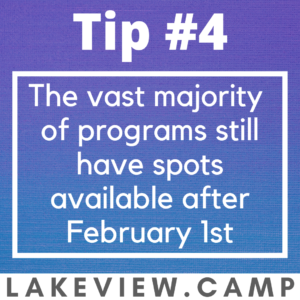 Don't get too stressed if you aren't able to register on February 1st or if you run into hiccups.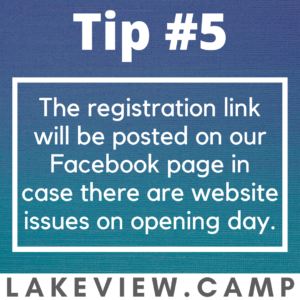 If we experience any website issues on opening day, head to our Facebook page to find a back-up registration link.
When adding money to the "Camp Store" section, remember that this money can ONLY be used in the canteen at camp. The canteen is where campers are able to buy snacks and drinks during the week. Money put in this section can NOT be used for the Shirt Shack at camp. The Shirt Shack is where campers are able to buy camp apparel and swag. We recommend adding $15-20 for the canteen for a full week of camp.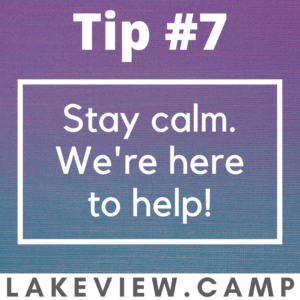 We will be in the office from 8am-5pm on Feb 1st. If you run into problems, call us at 812-342-4815 and we will do our absolute best to work things out. We want you to be able to come to camp as much as you do!