Swimming and Boating
Come take a dip in Lake Wehmeier. Fly off the rope swing, jump on the water trampoline, or take out one of the many kayaks, canoes, paddleboats and paddleboards. Everyone is sure to have a great time down at the lake!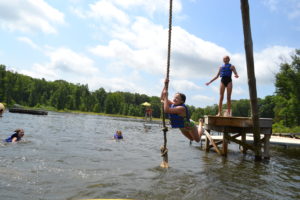 Rock Climbing
Reach new heights on our 45 foot tall climbing tower. Whether you've never climbed before, or are practically a human monkey, you'll love the adventure that awaits. See you at the top!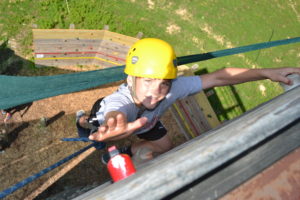 Archery Tag
What do you get when you put a big foam tip on the end of an arrow? The ultimate game of tag! Who will be the last one standing?

Mountain Biking
Our weekly mountain bike trip takes you on an adventure, down gravel roads and dirt trails, through the Hoosier National Forest. During this 7-mile ride you'll stop for lunch at a secluded lake, cross several creeks, and see if you can conquer Demon's Hill! Previous bike riding experience required.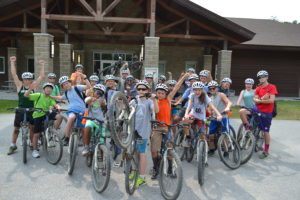 Shooting
Practice your target shooting skills! The shooting area has archery, hatchet throwing, and BB gun ranges for a wide variety of experiences. Will you be the best shot?

Mudpit
Prepare to get extra muddy! Each week, cabins compete in the ultimate tug-of-war tournament, knee deep in the finest mud Indiana has to offer. It's one of our campers' favorite traditions.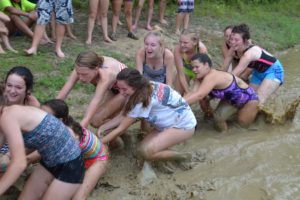 High Ropes
Climb Jacob's Ladder, cross the suspended log bridge, take the Leap of Faith, and soar down the 300′ zipline. We love to play in the trees, and we know you will too!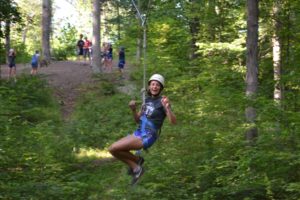 Skit Night
Laughter and entertainment abound at our weekly skit night. Cabins create and perform a short skit for the whole camp to enjoy. No one has been nominated for an Oscar yet, but we're sure our campers would win!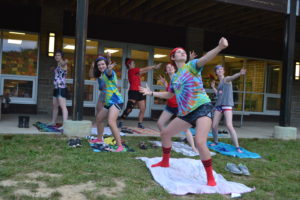 Other Activities
You'll also find beach volleyball, basketball, hiking, gaga ball, 9-Square, Foosball, Air Hockey, crafts, and loads of other things to do while at camp. One thing is for sure, you'll have more fun than a Llama in a candy shop at Lakeview Villages!