---
October 1-3, 2021
Cost: $110 per person
(includes lodging + meals + activities)
---
---
This is not your typical women's retreat. You're going to spend an incredible fall weekend at camp going on adventures that range from the extreme (like zip lining) to the relaxing (like hot tubbing under the stars). You're going to experience a huge faith boost through intentional times of worship, campfire devotions, speaker sessions, and personal quiet time. You're going to get away from the stress of ordinary life and be able to rest and enjoy a different change of pace. You're going to be welcomed into a true and real community with women of all ages and leave with new-found connections and friendships. This is a weekend for you!
Find out more about this weekend by exploring the sections below:
Schedule I Housing I Scholarships I Retreat Theme and Speaker I Activities I Safety Policies I Questions
---
SCHEDULE
View a tentative schedule for the retreat HERE.
---
HOUSING
When you sign up for the retreat, you will have several housing options. Each option has a slightly different cost for the retreat. Here are the options you can choose from:
Cabins ($95): You will share a cabin with up to 5 other women, and may request friends. Each cabin contains 6 bunk beds. Cabins have air conditioning/heating. You will have a short walk outside to a centrally-located bathhouse for shower and toiletry purposes.
Lodges ($110): You will share a lodge room with up to 3 other women, and may request friends. Each lodge contains carpeted rooms with 2 bunk beds in each room. Down the hallway is a common bathroom area. Lodges have air conditioning/heating.
Commute ($70): Coming from close by? Feel free to sleep at home and drive to the retreat each day, or RENT a hotel room in the nearby city of Columbus.
Private Cabin ($110): Prefer to sleep by yourself? You can select a private cabin and be housed in one of our Village Cluster cabins on the Village side of camp. Your cabin will contain 2-3 bunk beds and have air conditioning/heating. You will still share a centrally-located bathhouse for shower and toiletry purposes. This option requires a short drive; these cabins are not within walking distance of the main area of camp. This housing option is limited in availability.
Please note that unless you select the "Private Cabin" option you will be sharing your cabin or lodge room with others. Many ladies mention how much they enjoy getting to make new friends through their roommates for the retreat!
---
SCHOLARSHIPS
We want everyone to be able to come to camp regardless of financial ability, and have several scholarships available to help pay for the cost of the retreat. If you are interested in a scholarship for yourself or another, use the contact form at the bottom of this page to let us know.
---
RETREAT THEME: The Great Connector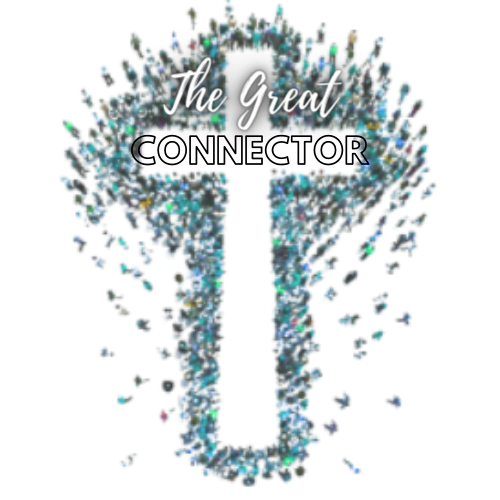 We were created by a relational God.
He designed humans to be in community with Him, and He created us to be in community with each other. We don't roam this great big world on our own, whether in marriage, family, or friendship.
If community is a true piece of God's plan, how do we move toward embracing connection? How can we begin to do meaningful life together? And what about when questions assail and we come face to face with the slush of life that makes very little sense?
Join us this fall as we use the book of Colossians to explore what it looks like to live in intentional Christian community through the ups and downs of a challenging life. Though many things will remain a mystery until we see our Savior face-to-face, God fills us right now in every way through the mighty and mysterious Body of Christ, the Church.
ABOUT OUR SPEAKER: Deaconess Heidi Goehmann
Heidi Goehmann is a licensed clinical social worker and mental health care provider, deaconess, writer, speaker, wife, mom, and advocate. She received her bachelor's degree in theology and psychology from Concordia University Chicago, and her master's degree in social work from the University of Toledo with an emphasis on children, families, and social justice.
Heidi can always be found at heidigoehmann.com which provides resources and advocacy for mental health and genuine relationship. Heidi loves her family, sticky notes, Jesus, adventure, Star Wars, Star Trek, and new ideas…not necessarily in that order.
---
SAFETY POLICIES
(Updated Aug 17)
Prior to Camp
Participants are strongly encouraged to receive a COVID-19 vaccination prior to attending the retreat if they have not already.
Health Screening
During check-in we will complete a brief health screen. If you are not vaccinated and have had any COVID-19 symptoms or been exposed to someone with COVID-19 in the 10 days prior to the retreat, you will be asked to stay home for the safety of other participants. Please be honest during the health screening portion of our check-in process. If you think there may be an issue
please call our office ahead of time to discuss it with us. If you are not able to attend due to illness, you will have the opportunity to receive a full refund.
Outside is the best Side
Like we normally do at camp, we will be outdoors for as much of the weekend as possible. Outdoor picnic seating will be provided for all meals. As weather allows, we may meet at our outdoor amphitheater for some of our speaker sessions.
Indoor Mask Use Recommended
Masks will be strongly recommended when in shared indoor spaces, such as meeting spaces, the dining hall, or restroom areas.
Sanitation of Shared Areas
Shared areas such as bathrooms and the dining hall area will be cleaned and sanitized each day.
After the Retreat
Please inform our office if you experience COVID-19 symptoms within 48 hours of the end of your retreat. We will request you follow up by getting tested for COVID-19. In the event that this occurs, and you test positive for COVID-19, we will inform all participants that there has been a positive case. We will also indicate which lodging area/room had the positive incident (Quapaw, Mohegan, or Cabin Area). Personal privacy will be protected-no one will ever be designated by name.
---
ACTIVITIES
Camp Activities:
Archery and Slingshots: Have a blast testing your aim and channeling your inner Robin Hood.
Canoeing and Kayaking: Slip through tranquil lake water as you hear the call of birds and let all your worries slip away too.
Campfire Devotions: Join in singing praises to God around the campfire, be encouraged by God's Word, and indulge your sweet tooth with some tasty snacks cooked over the fire!
Crafting: Let your inner creativity shine out as you work with your hands to create a beautiful work of art to take home with you.
Hiking: Enjoy the beauty of the woods and the peacefulness of being outside as you walk the trails of camp.
High Ropes: Swoop through the trees on a thrilling ride. You have our permission to scream as loudly as you want.
Stargazing: Peer through a telescope and learn new constellations under the majesty of the night sky. Maybe you'll even see a shooting star!
Women's Retreat Specials:
Hot Tubbing: You read that right. We set up inflatable hot tubs behind the lodge so you can enjoy relaxing in a hot tub while watching the sun set, or looking at the stars above.
Campfire Doughnuts and Luxury S'mores: Enjoy some time around the fire and some delicious fire cooked treats.
Professional Napping: You have permission to take as many naps as you'd like. True professionals try one in the morning and one in the afternoon!
Club Bingo!: We're talking a light show, we're talking ridiculously costumed MCs, we're talking snacks snacks snacks, we're talking a smorgasbord of prizes. Really, we're talking an excuse to hang out, eat food, and give away gifts. Club Bingo! Saturday night! Get hyped!
---
Questions? Contact us using the form below:
---
We can't wait to see you at camp!