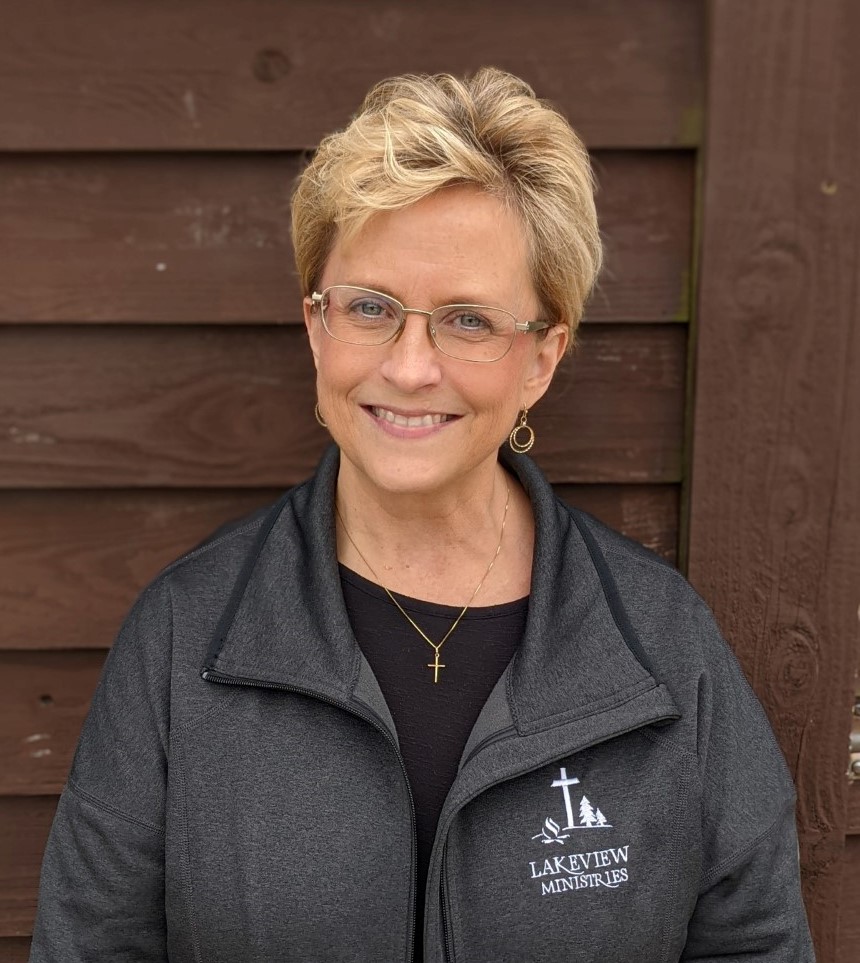 This picture of The Point was taken November 6, 2021 when I was taking a break between cooking breakfast and lunch for one of our favorite event groups, Sewing Friends, at the Village Lodge. The soft buzzing of sewing machines in the background replaced the chatter and laughter of all the children we fed all summer during summer camp. As I looked out at the lake it almost appeared like the warm water of the lake was resisting the colder air that came with the fall and the changing seasons, creating a beautiful fog. Sometimes we find ourselves resisting the changing seasons of our lives.
Prior to the pandemic I was working as a registered nurse, a career I had always dreamt of. In the early years of my career I loved everything about it. I thrived on helping patients through their struggles of chronic illnesses and developed relationships with many many patients and their families. I would have never thought I would give that up. However, through a series of events I found myself seeking something more. Nursing had changed and I had completely lost the desire and passion I once had. I found myself in a season of change and, just like the warm lake water struggled with the ever cooling temperatures, I struggled with this changing mindset.
Have you, my friends, struggled with the changing seasons of your life? Change is inevitable and happens to everyone. Some changes are exciting and looked forward to-like high school or college graduations, marriage, children-every one of these changes represents a new season in our lives. But sometimes changes are not so welcomed-a tragic loss, an illness, job layoff, a natural disaster….
The Bible teaches us great truths about change. Most important is that despite the changing world around us, God is changeless and dependable.
"Jesus Christ is the same yesterday, today, and forever." -Hebrews 13:8
My heart is filled with fondness for memories of the past but also with eagerness of the things yet to come. It's a delicate balance, letting go of yesterday enough to see what tomorrow holds. This means that I must trust him, and I do. God is good all the time even when the inevitable change that comes is scary.
In June 2021 I was considering entering the workforce again but just wasn't sure I wanted to go back to nursing. I saw a facebook post from Lakeview Ministries that read "Are you the missing piece of the puzzle?" Lakeview had several job openings and were inviting people to apply. Something about that sentence struck me.
Yes! I wanted to be a piece of a puzzle. A piece that together with all the other pieces creates a beautiful picture. A picture of teamwork, a picture of caring for each other as coworkers, and a picture of sharing the good news of God's love and forgiveness to everyone who comes to Lakeview, whether it be a summer camper or someone who attends one of our events throughout the year. My favorite part of the job? The one that every believer gets to share: the privilege of witnessing. At Lakeview, I am free to tell the story of God's love and that is the greatest story you can tell.
---
Kathy Ross is the onsite Food Service Coordinator at Lakeview Ministries. She began working here in the summer of 2021 and helps to coordinate our menus, our cooking staff schedules, and the meals for our many guest groups throughout the year. In the short time she has been at camp it is abundantly clear: Kathy is a great piece of the puzzle.